Speakers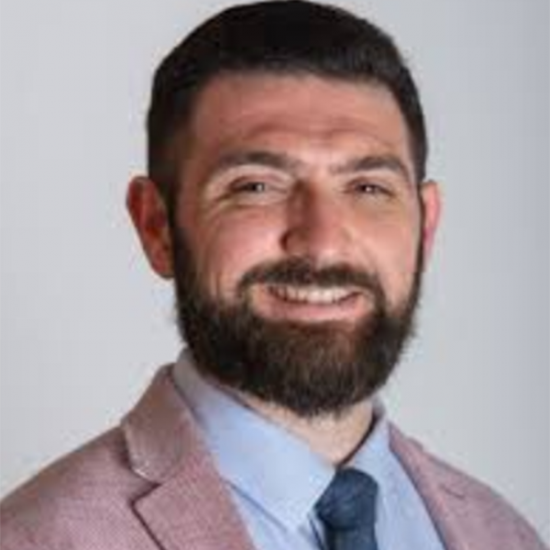 Abbas Barzegar
Ph.D. Director, Horizon Forum, a fiscally sponsored project of the Proteus Fund
Abbas Barzegar, Ph.D. serves as the Director of the Horizon Forum where he stewards its collaborative and stakeholder-centered research programming. He is a term-member of the Council on Foreign Relations and maintains research and teaching affiliations with Indiana University's Lilly Family School of Philanthropy, Emory University's Masters in Development Program, and George Mason's Ali Vural Ak Center for Global Islamic Studies.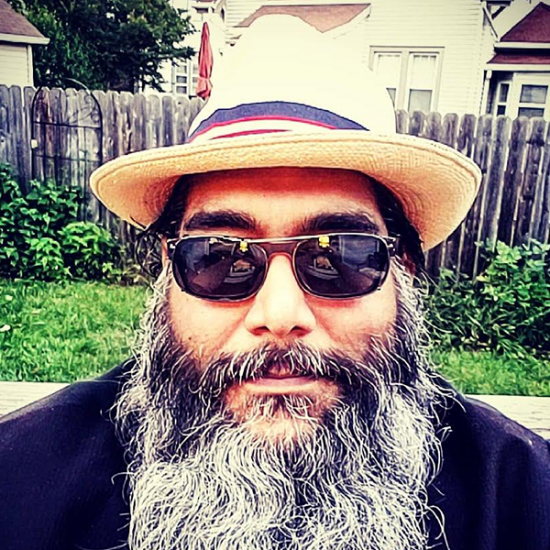 Abdul-Rehman Malik
Lecturer, Yale University School of Divinity; Director, Muslim Leadership Lab at Dwight Hall at Yale University
Abdul-Rehman Malik is an award winning journalist, educator and cultural organizer. Currently a Lecturer at Yale Divinity School, his work has found home in the UK, United States, Indonesia, Pakistan, Sudan, Mali, Singapore, Canada, Malaysia among others.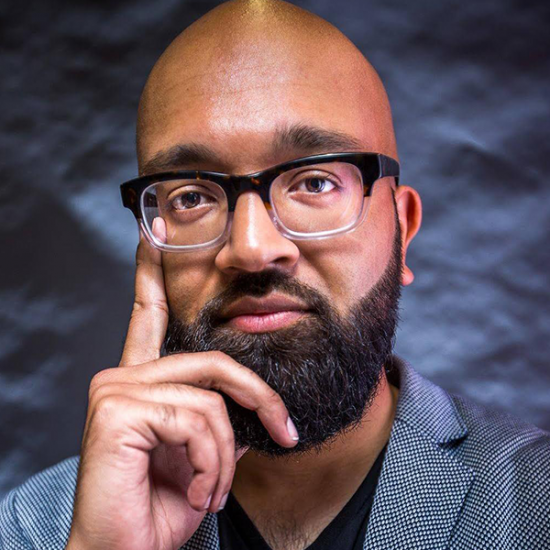 Aman Ali
Documentary Producer - Two Gods (PBS)
Aman Ali is an award winning filmmaker in NYC. He's been featured in the NYT, CNN and HBO for his work celebrating Muslim American narratives.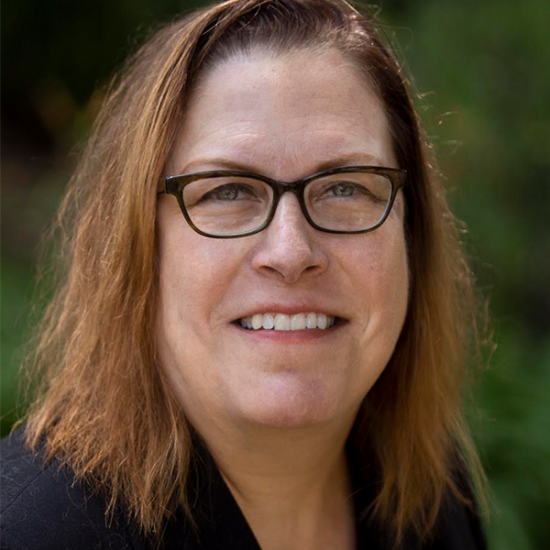 Anne-Marie St. Germaine
Vice Chair, Woods Fund and Chicago President, Terrace Strategies LLC
Anne-Marie is a trusted partner in identifying opportunities, building consensus and crafting powerful communications to achieve public policy goals.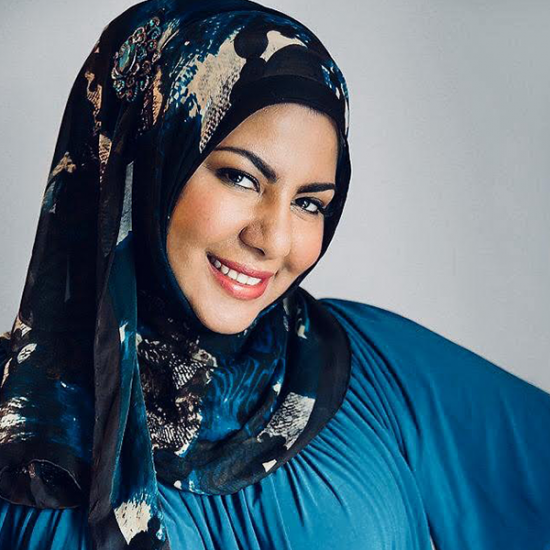 Arshia Ali-Khan
Chief Executive Officer, Muslim Legal Fund of America
Arshia is the Interim CEO of the Muslim Legal Fund of America (MLFA) leading the organization to achieve nonprofit best practices in the service of its mission to advance equality and justice for American Muslim organizations and individuals by combating the injustices done in the guise of national security.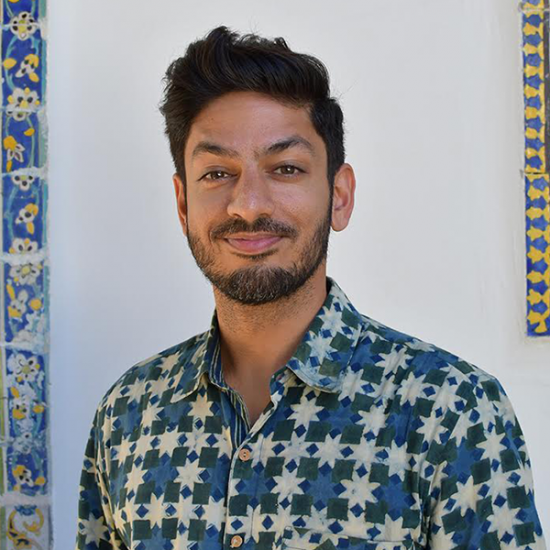 Asad Ali Jafri
Executive Director, South Asia Institute
Asad Ali Jafri is a cultural producer, community organizer and interdisciplinary artist. Currently Asad is based in Chicago as Executive Director of South Asia Institute.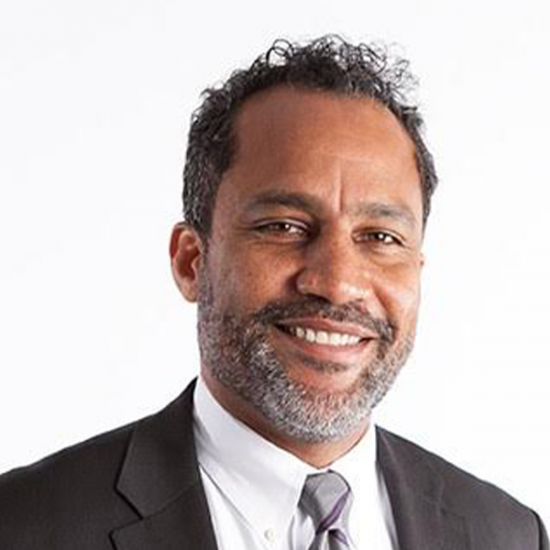 Daniel O. Ash
Associate Vice President - Community Impact, The Chicago Community Trust
Daniel O. Ash is associate vice president of community impact at The Chicago Community Trust. He is responsible for the Building Collective Power strategy, which aims to advance equitable, livable and resilient neighborhoods within under-invested Black and Latinx communities. Grant making from the portfolio supports community organizing, local journalism and storytelling, and resident designed and driven campaigns.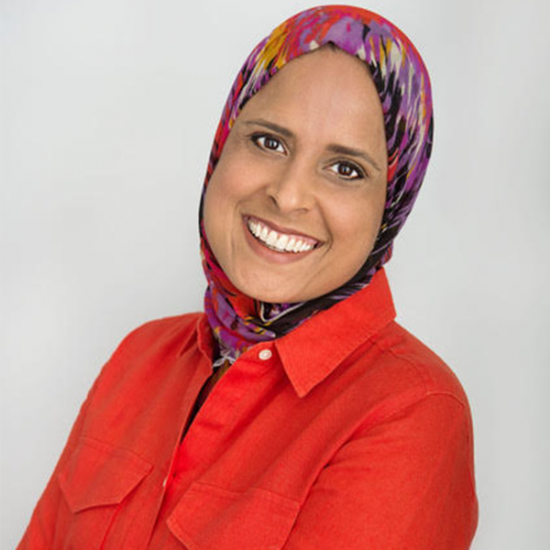 Dilnaz Waraich
Collaborator, Community Collaboration Initiative, Indiana University Lilly School of Philanthropy
With over twenty-five years of experience in education, community organizing and interfaith collaboration, Dilnaz exemplifies what influential leadership, engagement and compassion can bring to the selfless role of civil servant and philanthropist. She has transformed her passion for knowledge acquisition and facilitation into building strong community-based relationships.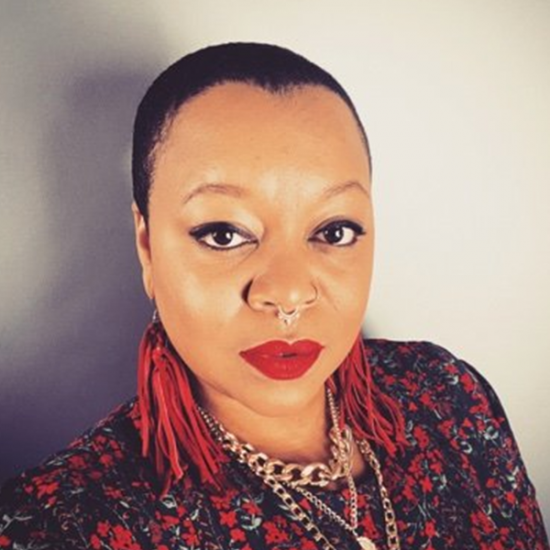 Drea d'Nur
Producer and Vocal Artist
Drea d'Nur is a Music Artist, Curator, and Community Worker. Drea is mother of five and the founder of Feed Buffalo, WNY's First Organic, Safe, and Halal Food Access Resource Center. Drea is part of the IMAN 2020 Sacred Cypher Creatives cohort.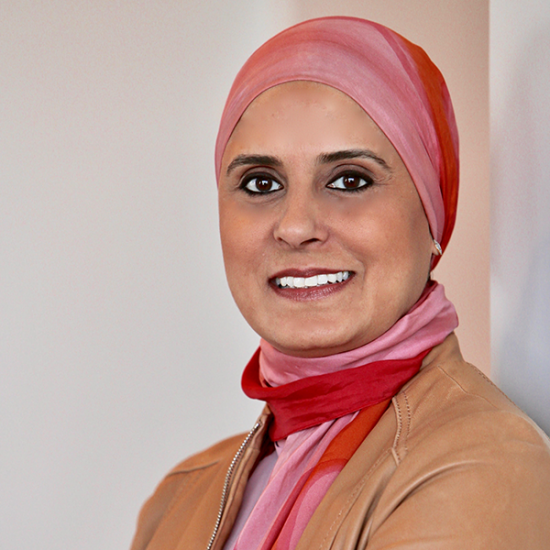 Dr. Dilara Sayeed
President, IL Muslim Civic Coalition
Dilara's story winds from Head Start to Harvard, and through public schools and institutions. These experiences fuel her focus on civic justice, equity, education, and positive outcomes for all residents, especially in vulnerable communities. Over the last 20 years, Dilara served as an award-winning educator, a nonprofit executive, and an entrepreneur.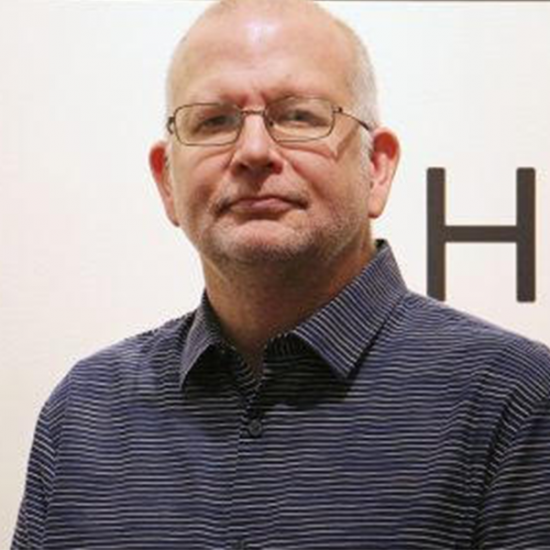 Dr. Peter T. Alter
Chief Historian & Director, Studs Terkel Center for Oral History, Chicago History Museum
As the director of the Studs Terkel Center for Oral History at the Chicago History Museum, Peter T. Alter develops collaborative community-based oral history initiatives.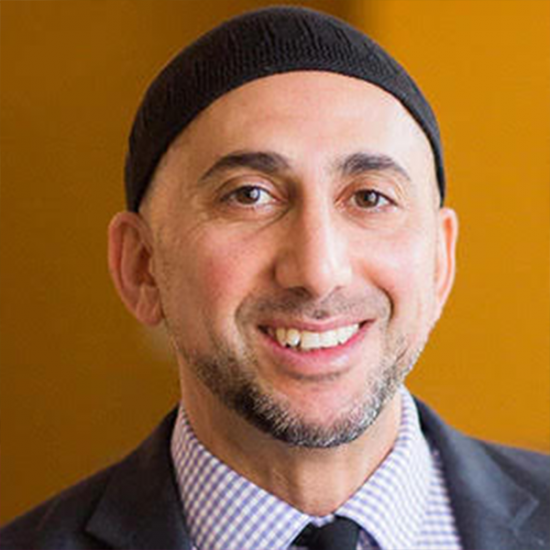 Dr. Rami Nashashibi
Inner-city Muslim Action Network (IMAN)
Dr. Rami Nashashibi is a MacArthur Fellow, a Doctor of Sociology from the University of Chicago who has lectured across the world, a musician and songwriter, and the founder and Executive Director of the Inner-City Muslim Action Network (IMAN).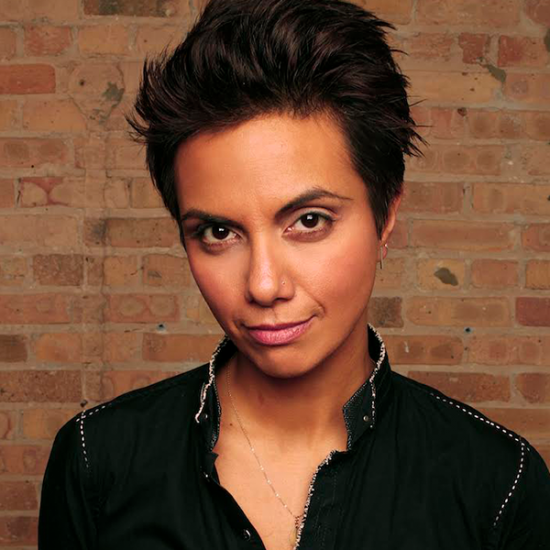 Fawzia Mirza
Comedian, Actress, Writer, Director, and Producer
Fawzia Mirza is a queer Muslim, South Asian, she and they writer/director. She was named a White House Champion of Change in Asian American Storytelling, she's a Chicago Department of Cultural Affairs Esteemed Artist, an Islamic Scholarship Fund winner, a Yes and Laughter Lab Winner and more. She's made film and web series. Her feature Signature Move world premiered at SXSW and starred Shabana Azmi as her mother. She's writing and developing TV and film and she is constantly writing about mothers and daughters.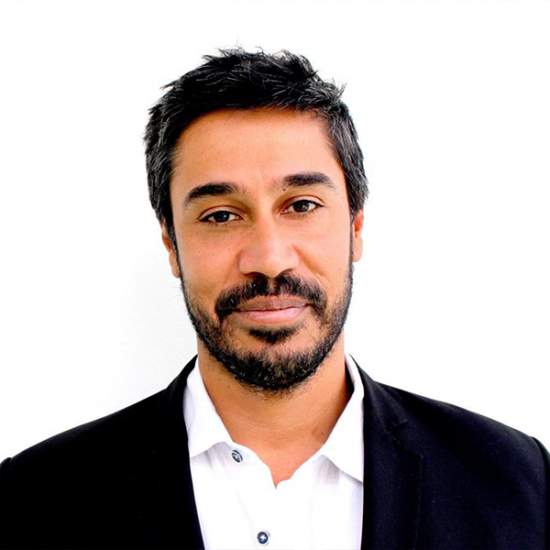 Hilesh Patel
Leadership Investment Program Officer at Field Foundation and member of the Learning Launch Planning Committee
Hilesh Patel has experience that he carries with him over 20 years as a program manager, consultant, educator, artist, counselor, Deputy Director of a community-based non-profit, and now Leadership Investment Program Officer at the Field Foundation of Illinois. He oversees the Leaders for a New Chicago Award, a collaboration with the MacArthur Foundation that recognizes and awards leaders across Chicago working in Art, Justice and Media & Storytelling. It is entering its third year in 2021.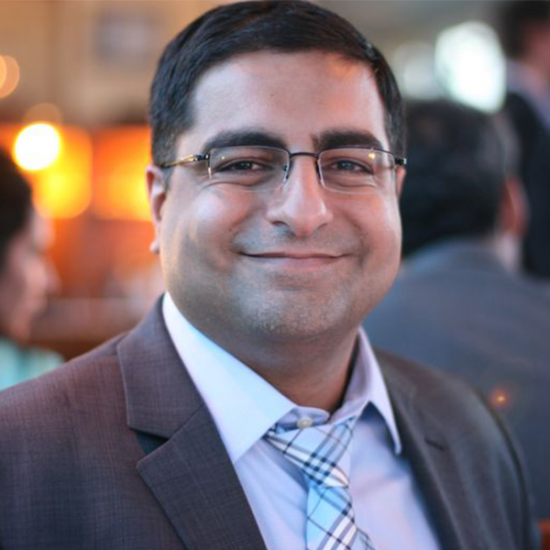 Hussein Rashid
Educator and Founder, islamicate, L3C
Hussein Rashid, PhD, is founder of islamicate, L3C, a consultancy focusing on religious literacy. He is currently a freelance academic and his research focuses on Muslims and American popular culture.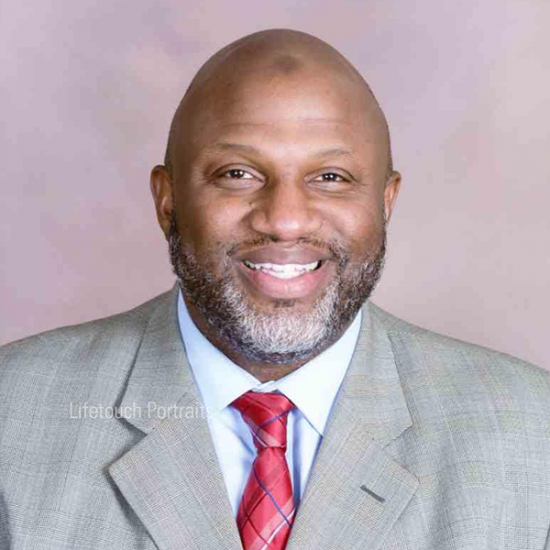 Imam Makram
Minnesota Muslim Leaders Coalition
Imam Makram El-Amin's commitment to service and civic leadership has made him a pillar in the Minneapolis community. For more than two decades, his work as a religious and community leader has been firmly rooted in the principle of our inherent human dignity. In addition to his weekly teaching duties, Imam El-Amin leads Al Maa'uun (Neighborly Needs) Community Outreach Services (almaauun.org) that addresses food insecurity, affordable housing, career services, and mentoring.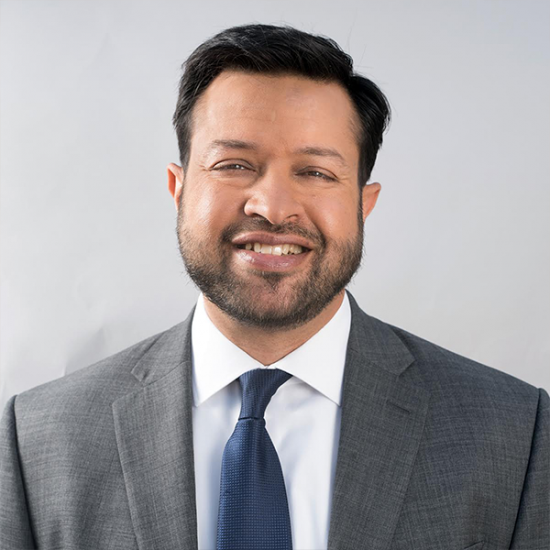 Jawaad Abdul Rahman
Director of Development and Executive Producer, Unity Productions Foundation (UPF)
Jawaad is an Executive Producer UPF films including the Emmy-Nominated Sultan and the Saint, consulted on numerous scripted series in Hollywood and overseas development efforts.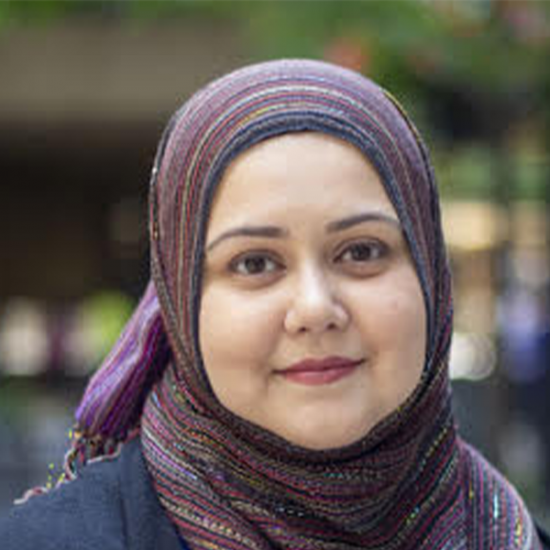 Jenan Mohajir
Senior Director of Leadership, Interfaith Youth Core
For over a decade, Jenan has trained hundreds of young people from both religious and secular backgrounds to foster a vision and practice of civically engaged interfaith leadership. Featured on National Public Radio and participating in interfaith conference panels across the country, Jenan holds a BS in elementary education and Islamic studies from DePaul University, and is currently pursuing her MA in religious studies at Chicago Theological Seminary.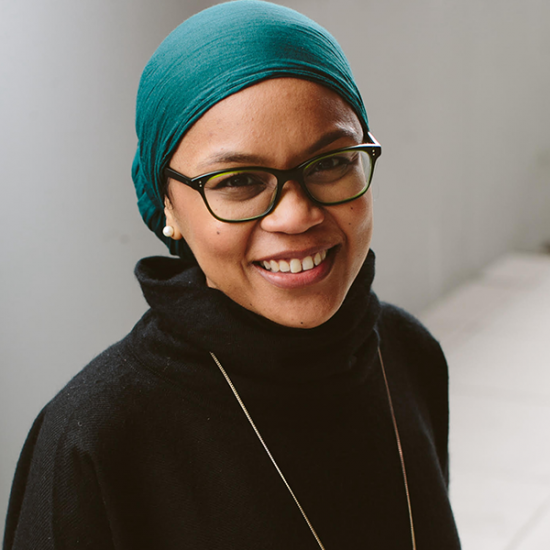 Kalia Abiade
Vice President of Programs, Pillars Fund
Kalia Abiade is the Vice President of Programs at Pillars Fund, an organization that amplifies the leadership, narratives, and talents of Muslims in the U.S.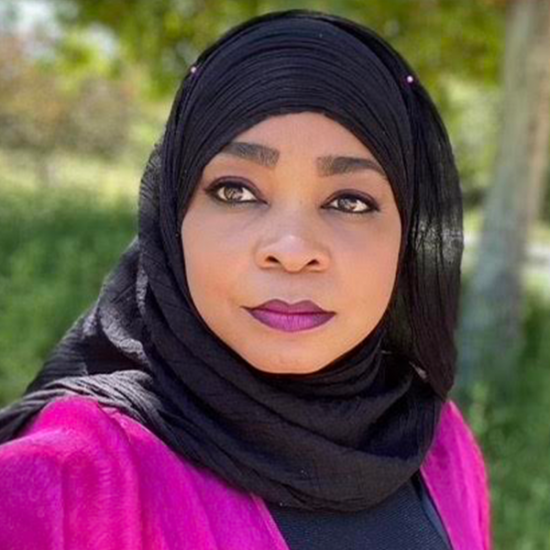 Margari Hill
Muslim Anti-Racism Collaborative
Margari Hill is the co-founder and Executive Director of Muslim Anti-Racism Collaborative (MuslimARC), a human rights education organization. She is also a freelance writer published in How We Fight White Supremacy (2018) Time, Huffington Post, and Al Jazeera English. She has seven years full-time experience working full-time in community organizations and over 15 years as an educator.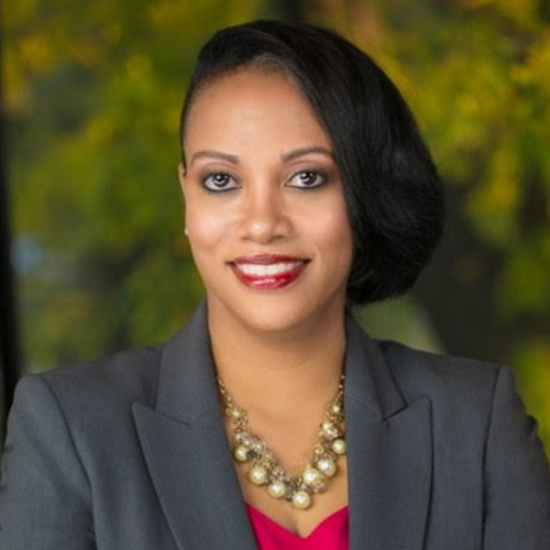 Monique B. Jones
President & CEO, Forefront
Monique B. Jones, LCSW is a visionary leader with an extensive background in mental health, violence prevention, philanthropy, and gender & racial equity. With over 20 years of experience in her career, her civic interests span the intersections where the lives of those most vulnerable fall victim to structural oppression and inequity. Monique most recently served as the President & CEO at the Evanston Community Foundation (ECF), making her the second CEO and first African American since its founding in 1986.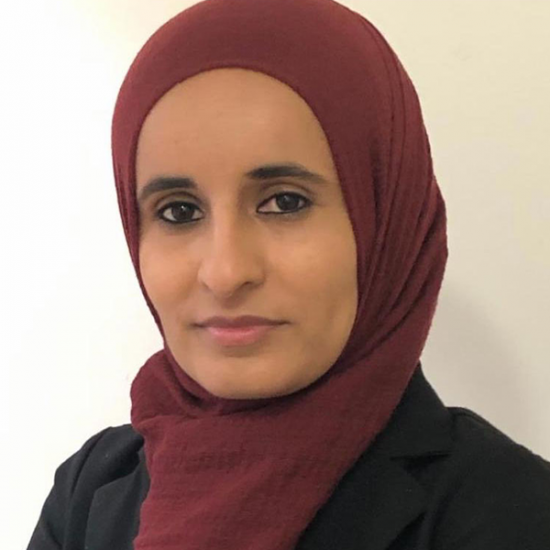 Petra Alsoofy
Outreach and Partnerships Manager, Institute for Social Policy and Understanding (ISPU)
Petra Alsoofy is the Outreach & Partnerships Manager at the Institute for Social Policy and Understanding (ISPU), where she strengthens valued partnerships and forges new ones with organizations who share ISPU's goal of strengthening Muslim communities and building understanding. Petra's work includes working with ISPU's large network of scholars and sharing research with policymakers, community leaders, faith leaders, educators, and the general public to equip them to make informed decisions about American Muslims.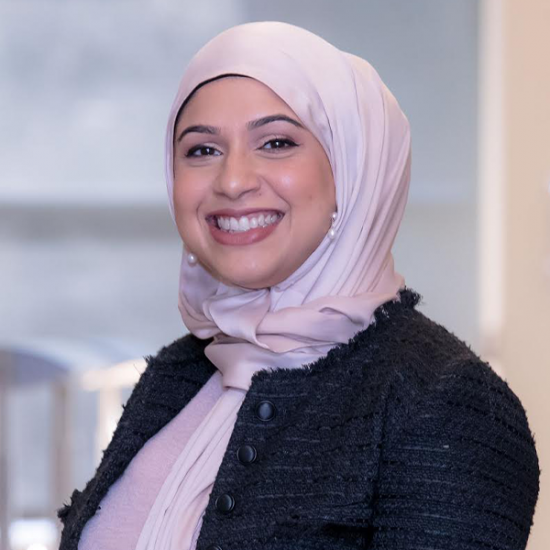 Reema Kamran
Executive Director, IL Muslim Civic Coalition
Reema Kamran is the co-founder and Executive Director of the IL Muslim Civic Coalition. An entrepreneur and community organizer - Reema believes Collaboration & Partnerships are key to achieve for Civic Justice and Collective Impact.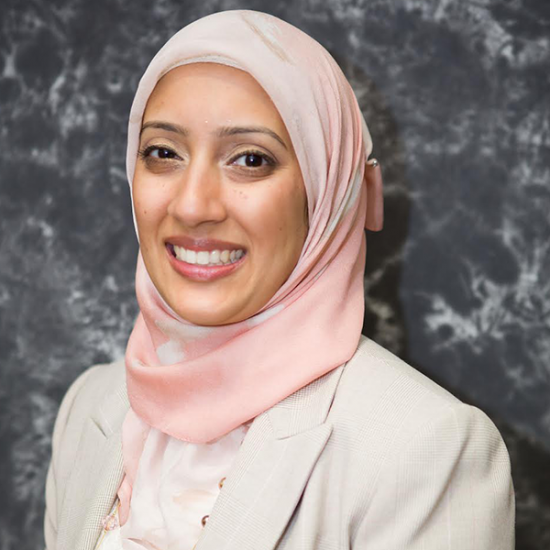 Roohi Younus
Program Manager and Facilitator, Indiana University Lilly School of Philanthropy's Community Collaboration Initiative
Roohi Younus is the co-founder of R&R Strategists and MUSE Bookings, a board member at the Mohammed Webb Foundation and a convener for the Year of Learning. She currently is the Program Manager for an action-based research project at Indiana University's Lilly School of Philanthropy called the Community Collaboration Initiative.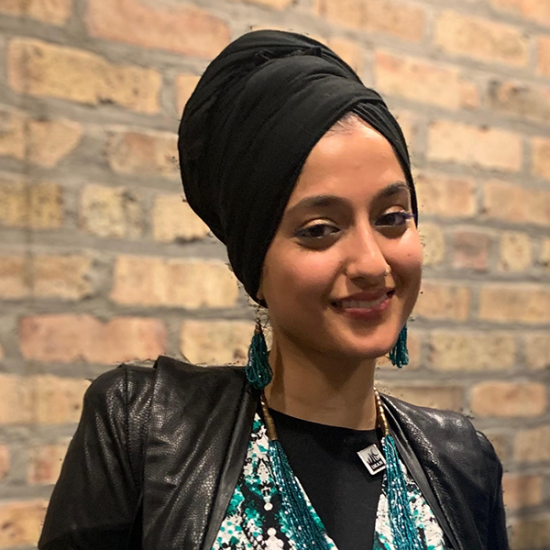 Sadia Nawab
Inner-city Muslim Action Network (IMAN)
Driven by her passion for equity and solidarity, Sadia Nawab currently serves as the Director of Arts & Culture for IMAN where she institutionalizes collaboration with artists, experiential curation, production, and administrative practices. After sustaining a career as a DJ, Sadia is now creating her own music.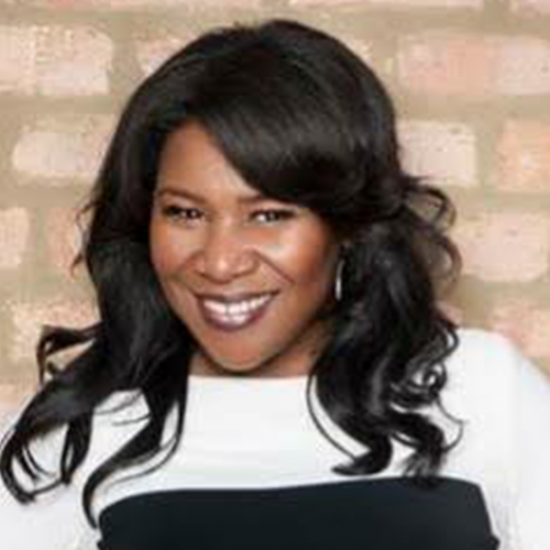 Tammy McCann
Jazz Artist
Tammy McCann is an internationally-recognized Jazz vocalist. Named Chicago Tribune's 2020 Chicagoan of the Year in Jazz, Curator at Large for American Music for DuSable Museum of African American History, Executive Director for the Brownville Jazz Retreat in Brownville, Nebraska and Artist in Residence for the Music Institute of Chicago. She has performed on the world's greatest greatest stages Carnegie Hall to the the Acropolis in Athens Greece. While also performing with such luminaries as Ramsey Lewis, Dee Dee Bridgewater and as a Raelette with the Great Ray Charles.
Not Pictured
Assia Boundaoui, Filmmaker (The Feeling of Being Watched) and Founder of the Inverse Surveillance Project
Itedal Shalabi, Co-Founder Arab American Family Services (AAFS)
Kenny Davis, Vocalist and Pianist
Mohamed Gula, National Organizing Director and Executive Director of Emgage's Virginia chapter, Emgage USA
Sarah Harvard, Comedian